Today's London Sample Sales
The vibrant London sample sale scene makes it one of the best places for finding discount fashion. Read more >
When Is Sample Sale Season?
Sample and warehouse sales can occur in London all year round and are sometimes announced at the last minute - so you need to keep a close watch if you want to catch your favourite brands - but they're most common when seasons are coming to an end, so in March to May and October to December.
You'll also find regular London sample sales from the likes of Designer Sales UK or One & Only Designer Sales, which occur all year round and often bring together clothes from a range of different designers every time.
Finally, look out for events at RSPV - a special little store in Chiswick which has sample sale residencies by a particular top designer for a few weeks at a time, and when they have an event on it's always worth a look-in.
What Will I Find In a Sample Sale?
You'll find sample sales sales in London from international brands to many emerging and independent labels. Make sure you don't limit yourself to just the famous names, as sample sales are a great way to cheaply discover the next up-and-coming talent too. Sometimes the sample sales by emerging labels - especially the group shows - can be really fun, with live DJs, food, drink and music, along with opportunities to meet the designers and discover the full stories behind their clothes.
On the negative side, some London sample sales can be pretty intense experiences. Some very popular sales can attract very long queues, so expect to wait if you're hitting a sample sale featuring a high street or luxury brand. And even with a luxury label don't expect a VIP service - often the more popular sales will require you to check in your coat and bag before you can enter, and there are seldom little niceties like changing rooms or a private shopper!
If you're unsure about a particular sample sale then check out the event page on Chicmi before you go and we'll share tweets and comments from people who are actually there - so you can get an idea of how good the pricing is, what items are available and what the queue is like before you go!
Where Do Sample Sales Occur?
In terms of location, London's sample sales can be spread out all across the city, but there are some locations like the Music Rooms in Mayfair or Chelsea Old Town Hall are hot venues and are used very regularly. You'll also find a lot of independent sample sales happen around Shoreditch and Hackney, where many emerging fashion designers have their studios.
Make sure you sign up for Chicmi's daily or weekly fashion alerts to keep up to date with the latest sample sales in London!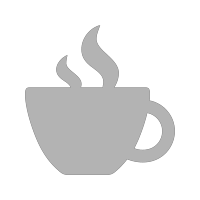 There are no sample sales today. Sign up now and we'll let you know when new events are added!
Sample Sales This Week
Sample Sales This Month
The Chicmi Team Say
We're definitely on down season in the London sample sales scene this month, but sales continue to drip in bit by bit, and this week looks like it won't be any exception. Already in the diary we've got London sample sales from two great brands, but we expect that we'll hear more as the week progresses.
First up though, out of the London sample sales we know about so far, is the Salt Water Sandals London sample sale. That kicks off on Tuesday at BOXPARK in Shoreditch and continues through to Sunday - and you'll find up to 50% off on their famous sandals for women and children in a range of styles and colours.
Next up is OBEY Clothing's London sample sale, which kicks on on Thursday evening with the launch event, and continues through until Monday. That one's at the Old Truman Brewery, and you'll find their classic cuts alongside exclusive samples for women and men.
Make sure you keep a close eye on this London sample sales page or on your email alerts though - because last week there was more that came in during the week. And save some pennies because we're expecting the scene to start picking up again soon - already we've got London sample sales from Muuba, Warehouse, Miista, Nicole Fahri and Margaret Howell in the calendar over the next month, and as we head into winter it's going to get a bit crazy!
Published 21st August 2016
London Sample Sales Map
London Sample Sales Calendar